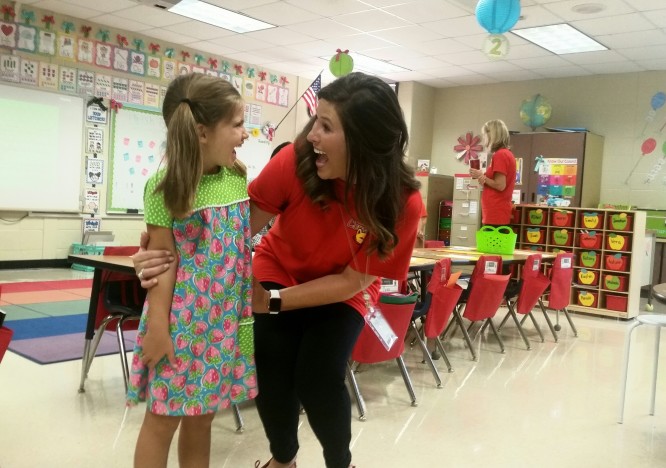 The use of positive reinforcement is a vital component in the replacement and strengthening of behaviors. When implemented correctly and consistently, positive reinforcement is a powerful tool for professionals and family members working with children with autism. Here at Blossom Behavioral Wellness Center, we work closely with your child and family to educate as well as train you to help your child thrive in all their natural environments.
Understanding Positive Reinforcement
Positive reinforcement is a form of behavioral management known as one of the most effective interventions for children with autism and behavioral issues. It is used within ABA therapy to decrease undesirable or potentially harmful behaviors and increase new and more appropriate behaviors. The use of this reward system, consisting of items or privileges your child finds most meaningful, makes the wanted behavior more likely to be adopted. Ultimately, the goal is for personalized rewards to provide enough encouragement that they eventually result in a new, positive response. If the desired behavior or skill isn't demonstrated successfully, the reward is not given. The process repeats as often as needed, providing your child time to practice and learn the new target skills and behaviors.
Your child's reinforcer should be something they would crave as a reward to help increase the desire to want to repeat the new and appropriate behavior. Meaningful reinforcers help children with ASD learn to adopt new skills they can use throughout all areas, including life skills. With the help of family, your child's ABA therapy team, and educators, the consistent use of positive reinforcement helps implement change in maladaptive behavior and strengthens lasting behavioral outcomes.
Positive Changes in Therapy
For decades, autism was grossly misunderstood and typically associated with one having a psychiatric disorder. From the '60s thru well into the '80s, harsh punishment and abusive treatment were resorted to as a quick, easy, and effective way to create behavioral changes in individuals with autism. It was years before science was able to demonstrate that through positive reinforcement, new behaviors and skills could be successfully learned and replaced with long-lasting effects. ABA therapy brought about a new approach, improving the way a behavioral change in people with autism was handled.
Understanding ABA Therapy
ABA therapy examines how your child's learning and behavior take place. This scientifically validated therapy stresses the importance of repetition and consistent practice of newly learned behaviors across all your child's natural environments. ABA therapy utilizes positive reinforcement by providing your child with a motivator that is not typically accessible to them. We determine these reinforcers by knowing what is most treasured or motivating to your child, and what they have responded well to in previous sessions and real-life situations. The motivator should always be paired with your encouragement, words of praise, and repetition. Finding a reinforcer they are most likely to strive for, such as screen time, or a favorite snack, will increase the likelihood they will work to adopt more acceptable behavior. Through ABA's practice of continued teaching using positive reinforcement, the newly learned replacement behavior becomes more natural to them.
ABA therapy looks at each child individually to determine strengths and needs across all areas, including:
Communications skills
Self-care skills
Quality of life
Classroom readiness
Knowing the Difference Between Positive Reinforcement and Bribes
It's essential to clear up any misconceptions between a bribe and a positive reinforcer. ABA therapy is not based on the practice of bribing children with behavioral challenges to encourage new behaviors. A bribe is offered before the desired task is performed. Its purpose is to coax a specific action. Reinforcers, on the other hand, are only given to them after the new, desired behavior is demonstrated. Positive reinforcement is particularly valuable in replacing unwanted behaviors with more appropriate responses with your child's best interest in mind.
Your Role as the Caregiver
You play a critical role in your child's success following ABA therapy session, by understanding the importance of effective behavioral interventions such as positive reinforcement. Your child's ABA therapy team will create a plan consisting of various goals for your child to work towards. Strategies are introduced during your child's therapy sessions, demonstrated to you, and meant to be implemented in your child's natural environments. If there are additional caregivers in need of guidance or training, sessions can usually be arranged to educate them in the use of positive reinforcement at daycare, school, home, or other natural environments.
As the primary caregiver, you have invaluable insight your therapists rely on. Your input is vital to determine if strategies and reinforcers are successful in various natural environments. Sharing details on improvements, resistance, and rewards that may or may not be working, will help determine any modifications that may be necessary for successful behavioral change results. Parents are encouraged to keep a notebook of struggles and achievements, as well as questions you may come across. A few helpful tips for caregivers include:
Keep a list handy of your child's goals set by you and his therapist
Make notes often, including what is working or has been mastered, or obstacles you're noticing
If a reinforcer isn't working, make a note of what is currently motivating your child
Are there activities your child seems to prefer, resulting in more willingness to adopt new behaviors?
Don't forget to take advantage of this quality time together. Have fun, give lots of praise, and explore together!
Measuring Success
Through the consistency of effective implementation of ABA therapy interventions, new skills and behaviors will begin to emerge, needing less guidance or the need for reinforcers. Once they can demonstrate the use of the desired action on their own, without prompting or the need for positive reinforcement, it is considered a successfully met goal or a mastered skill.
We encourage you to contact our highly trained staff to learn more about helping your child thrive in all their natural environments. For additional information on autism, our programs, and education for your family, we invite you to browse through our helpful resources today.
/
https://blossombehavioral.org/wp-content/uploads/2020/01/hi-im-your-new-teacher-and-i-can-play-that-happy-face-thing-you-got-going-on-too_t20_AlL2vP.jpg
468
666
Rachel
https://blossombehavioral.org/wp-content/uploads/2019/12/blossom-behavioral-logo.svg
Rachel
2020-02-13 20:38:54
2020-03-06 13:58:26
What is Positive Reinforcement?