ABA Therapy and Early Intervention for Children with Autism
Categories: Resources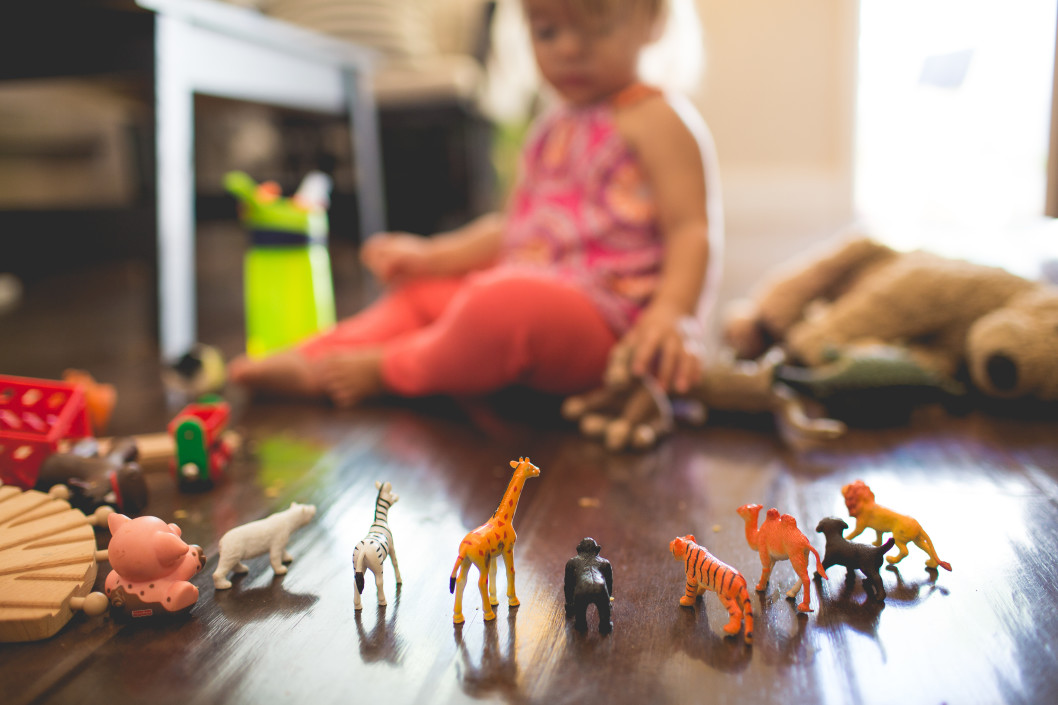 Receiving your child's diagnosis of autism can be a difficult time. Understanding the benefits of seeking early intervention services, including ABA therapy and ESDM, are essential. Your child's success increases significantly by starting early intervention therapies as early as possible. To help guide you through the process, we'll look at:
The importance of early intervention
The benefits of ABA therapy
ESDM therapy
What is play-based therapy?
What is IDEA Part C?
What you need to know about your insurance coverage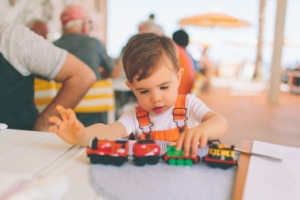 The Importance of Early Intervention for Children with Autism
Early intervention is critical at the onset of noticing your child's delays. Seeking a diagnosis can be a lengthy and trying time, so enlisting professionals' help is a vital step in the right direction.
Children learn best during the earliest stages of life. Your child's brain is rapidly developing from infancy to the age of three, making this a critical window to begin early intervention services. The connections in their brains, neural circuits, or connections build the foundation for their:
Wellness
Health
Learning
Behavior
Before reaching the age of three, each of your child's experiences will have a significant impact on the development of their brain. As they grow older, it becomes increasingly more challenging to change connections already formed.
Early Intervention Benefits
Introducing services as soon as possible offers the most potential for your child's success in areas including:
Communication
Self-care skills
Self-control
Play
School readiness
Social/emotional development
Cognitive development
What is ABA Therapy?
ABA therapy, Applied Behavioral Analysis, is an early intervention strategy that provides a scientifically proven understanding of how various behaviors may affect the environment of children with an autism diagnosis. ABA therapy also looks closely at how their learning and behavior take place. Early intervention services, such as ABA therapy, focus on replacing behaviors using a reward system. With a highly effective positive reinforcement method, therapists will designate a desirable and meaningful reward for your child, which encourages them to learn and replace undesirable behavior with a new behavior or skill. This method of ABA therapy provides a way for therapists to take a more in-depth look at your child's skills and behaviors in real-life circumstances.
ABA therapy stresses and depends on your participation as the parent, to help your child form lasting behavior changes. While working together with your child and their therapists, you will provide valuable insight into what motivates your child. This vital information supports the reinforcement methods of replacing undesirable or harmful behaviors with positive ones. ABA therapy strives to reduce behaviors that may interfere with your child's ability to learn and function at their highest level.  ABA therapy spans various areas, including:
Communication skills
Social skills
Self-care skills
Home environment
School environment
What is ESDM Therapy?
The Early Start Denver Model, or ESDM, is a valuable therapy approach that should begin before your child reaches forty-eight months of age. ESDM is often a preferable choice of behavioral therapy in young children with a recent diagnosis of autism. The ESDM is a valuable therapy that pairs well with ABA therapy, as both stress the importance of play. Through play-based therapy with younger children, parents, caregivers, and therapists can concentrate on building a close relationship with your child, while strengthening the learning process. Through play, children build trust while learning to:
Recognize social cues
Communicate wants and needs
Learn through modeling
Strengthen life-skills
Children can accomplish many achievements through play-based therapy across all environments.
The ESDM creates a way for ongoing therapy to occur in various settings, including daycare and home environments. ESDM, along with ABA therapy practices, allows parents to use methods, such as play-based therapy, wherever they may be. ESDM works towards the ongoing development of building positive relationships and expanding relational skills.
What is Play-Based Therapy?
Learning through play follows the milestones of where a typically developing child should be. Play-based therapy uses ESDM curriculum to specifically target areas your child may struggle with, including a variety of challenging behaviors and life skills. Common areas include:
Social interaction skills
Integrating skill sets
Forming and maintaining relationships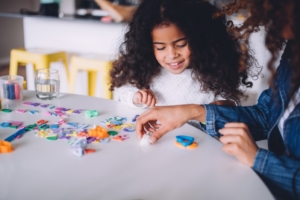 What is IDEA Part C?
It is critical to be aware of your child's rights and available options. Part C is the Infants and Toddlers with Disabilities Act. As part of IDEA or the Individuals with Disabilities Education Act, Part C addresses the need for education and services for all young children with various developmental delays. The addition of Part C to IDEA in 1986:
Reduces the potential risk of further developmental delays
Protects children with any medical condition that may potentially lead to developmental delays
Offers early intervention to preschool-aged children
Prepares young children for school
Reduces the needs and expenses of special education services
Encourages and builds partnerships between necessary programs and agencies, providing services, rather than acting alone
Knowing Your Insurance Coverages for Autism Services
While states may differ, it is essential to understand your insurance coverage as well as state and federal services for early intervention therapy and additional screenings and coverages for autism.
The Autism Insurance Reform
Due to recent changes, all fifty states now follow government requirements providing coverage for ABA therapy. Each state requires "meaningful coverage" for the screenings, services, and treatments of autism under state-regulated health plans. Keep in mind; your policy may hold limitations. The benchmark for "meaningful coverage" provides ABA therapy for your child under your policy but may be met with imposing caps on:
·       The amount of ABA therapy hours
·       Monetary amount
·       Age of your child
Medicaid for ABA Therapy Coverage
Inquire about services and coverages through public health insurance that are available for children with an autism diagnosis. Options are available through the Centers for Medicare and Medicaid. Each state receives funds with specific guidelines from the federal government, stating Medicaid shall pay for services relating to autism:
·       Screening
·       Diagnosis
·       Treatment, including ABA therapy
We understand this is a problematic and overwhelming journey. Our highly trained team is ready to help you through this challenging time. Our goal is to provide your child with exceptional, all-encompassing services and provide real, lasting skills and behaviors. Visit us today and find out how the Blossom Behavioral Wellness Center can support your family.
/
https://blossombehavioral.org/wp-content/uploads/2020/06/child-playing-with-toy-animals_t20_RwbvVw.jpg
705
1058
Rachel
https://blossombehavioral.org/wp-content/uploads/2019/12/blossom-behavioral-logo.svg
Rachel
2020-07-30 18:49:50
2021-03-10 01:40:04
ABA Therapy and Early Intervention for Children with Autism