Three Enjoyable Outings for Increasing Language Development
Categories: Speech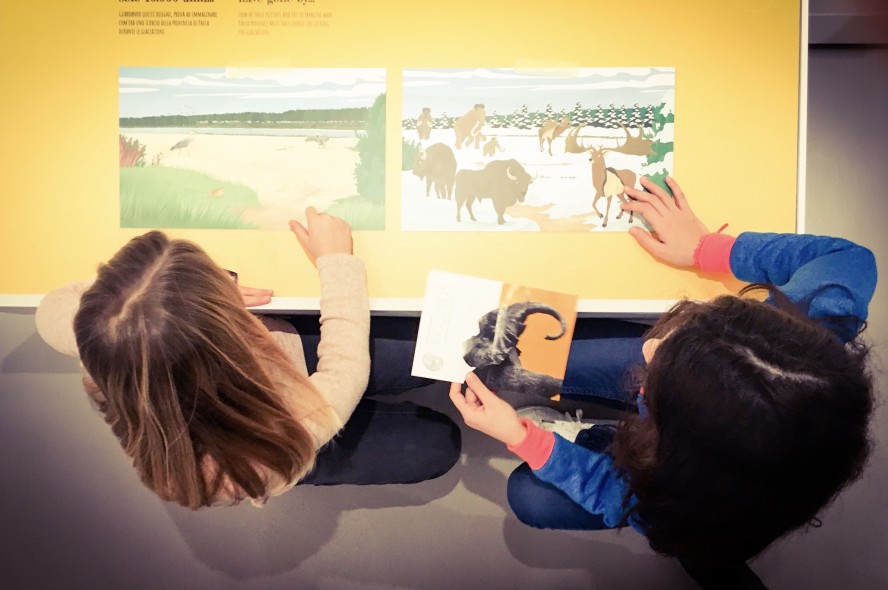 We all learn early in life that words matter.  As the parent of a child with autism, words can affect your child's development.  Part of language development is to experience new places and to communicate thoughts and feelings about different environments.  Though not all destinations are autism-friendly, it is important to introduce your child to experiences that promote language development, learning, and emotion regulation.
Wherever you go, as you engage with your children in learning and speech therapy opportunities, there are a few helpful techniques to remember:
Engage your child in conversation as often as possible and with intention.
Utilize positive language more often than negative.
Respond to all your child's attempts to communicate with full attention.
1.Animals as an Answer to Speech Delay
Animals are almost a natural connection for children.  Anyone who struggles to communicate can find comfort in the calm, impartial presence of an animal.  Although the presence of animals does not automatically guarantee a perfect experience, most children respond positively to them.  Forming sentences and practicing words related to animals while visiting the zoo is an organic opportunity for speech therapy.  A few opportunities for speech therapy related to a trip to the zoo may include:
Yes or No Questions related to zoo animals:  For those with speech delay, a "yes" or "no" answer may encourage language development.  Using flashcards of animals found at the zoo, ask yes or no questions.  As your child progresses, questions that include one-word answers can be included.
Felt stories:  Help language development using felt zoo animals and creating a story for your child to engage in.  Sensory stimulation from touching the felt animal can comfort and help a child with speech delay communicate an answer.
Following directions with animals:  Speech therapy allows your child to relate words to actions.  Using the example of animals that your child saw at the zoo may help language development.  Flashcards with zoo animals that say, "Clap your hands," and other short phrases can help your child connect words to actions through play.
Tell stories with animals: Using plastic animals seen at the zoo, encourage your child to tell a story about the animal.  You can also tell your child a story about the animal to encourage language development and increase vocabulary.
Remember to offer rewards for desired behaviors.  Give positive reinforcement, praise, and other supportive gestures within your child's comfort zone to show your pride in their efforts.
2. Speech Therapy During a Walk Around the Block
Walking is an activity that allows us to explore our environment and learn more about what is around us.  This can be overwhelming and full of sensory stimulation and undesirable encounters for a child who struggles with speech delay.  Because speech delay creates the inability to articulate the feeling of being overwhelmed, it can cause stressful moments for your child and you.  Pay attention to the time of day, traffic patterns, and the probability of encountering others on the walk to make your walk a successful experience.
A walk around the neighborhood can be an opportunity to organically introduce speech therapy into your child's day and improve language development.  As you walk, ask "yes or no" questions about what your child sees or hears:
Do you hear the birds chirping?
Do you see the blue car?
Can you feel the warm sun?
As your child becomes more comfortable and expands their vocabulary, you can ask them questions using more words. Offering an answer to your own question can increase vocabulary and word usage and encourage language development and it is a common practice when working with speech delay.
3. Language Development at the Museum
A trip to the museum can be an introduction to many new words, experiences, and feelings.  A well-planned museum visit can provide language development opportunities through exhibits and activities of interest to your child.  Like most children, a child with autism can become focused on a specific interest – trains, dinosaurs, or space.  The museum offers multiple exhibits, including sensory exhibits, that your child can observe and even participate in.  Through lights, sounds, pictures, and tactile exhibits, your child can expand their vocabulary and communicate their interest in the topic on display, indicating language development through learning.
New Experiences Strengthen Abilities to Cope
Studies show that exposure to sensory experiences can strengthen an individual's ability to cope with and respond to new situations.  Parents of a child with autism understand experiences can strengthen their child's coping skills and that each activity requires planning but can also come with the possibility of an emotional meltdown.  Emotion regulation is an important skill to learn, as well, and is an indicator of future skill success.
Part of emotion regulation is the child's ability to communicate, even with few words, their feelings and frustrations.  Speech delay can complicate your child's ability to fully communicate their feelings, which may be experiencing complete overload due to the new environment.  Whether you plan a trip to the zoo, a walk around the neighborhood, or a visit to your local museum, planning is the key to a successful outing.  Planning may include:
Calling the location to determine if they offer sensory kits or alternative opening times for visitors with special needs.
Download a map of the venue.  Familiarize yourself with key amenities, including restrooms, quiet areas, and showtimes for topics of interest.
Determine if the venue can meet dietary restrictions.  Packing appropriate snacks and having a strategy for lunch will save time later.
Watch the weather!  Nothing can get you off the path to a successful outing like rain or extreme heat.
For a child with speech delay, the importance of language development through speech therapy is undeniable.  Often, increased vocabulary is best developed through organic speech therapy opportunities during new experiences.  Positively addressing speech delay and the most impactful speech therapy for your child should be done with the guidance of professionals.  Resources and support systems are the foundation of self-care for the parent of a child with autism.  If you have questions about how speech therapy can help you and your child, contact Blossom Behavioral Wellness Center anytime.
/
https://blossombehavioral.org/wp-content/uploads/2021/04/little-girls-having-fun-at-the-museum-with-games-on-prehistory-nominated-topview-top-view-space_t20_vL8B1E.jpg
590
888
Rachel
https://blossombehavioral.org/wp-content/uploads/2019/12/blossom-behavioral-logo.svg
Rachel
2021-05-06 06:48:48
2021-04-23 06:54:28
Three Enjoyable Outings for Increasing Language Development